My name is Tina and I'm a vegan with wanderlust. I've been vegan since 2007 (so way before it became mainstream 😉). It's been amazing to see the vegan movement grow and to see more and more vegan restaurants and options in supermarkets pop up. Nowadays vegan life at home and while travelling has never been easier.
I'm a Highschool teacher in my thirties. Currently, I'm taking a gap year to travel and to figure out where I want to live and what I want to do for a living. Because it's never too late to take time for yourself! This blog is gonna be my free time busywork and I'm gonna write about things that are important to me:
I love to travel and to explore everything the world has to offer. This passion for travel started during my time at Uni, where my friend and I did a lot of cheap city trips in Europe. Now, in my thirties, I've upgraded from cheap hostels to proper hotels or apartments. What stayed the same is my love for travel. An important part of travel is of course to check out the local vegan food scene!
So far, I've been to more than 30 countries in 5 continents. Most countries I've visited are in Europe since those countries are the easiest for me to travel to. In that way I am very lucky to have lived in the middle of Europe most my live with easy access to so many countries around me.
For a few years now I've been trying to live a more low-waste and minimalist life. The focus here is on trying though, because it's not easy and I'm still far from being there. More recently I've been trying to figure out the big life decisions of where I want to live and what I want to do profession-wise.
Travelling for long periods of time has made me realise that you don't need so many things with you all the time. That's why since 2019 I only travel with one small backpack wherever and however long I travel for. Packing minimalist is easier than you might think and it makes travelling so much better!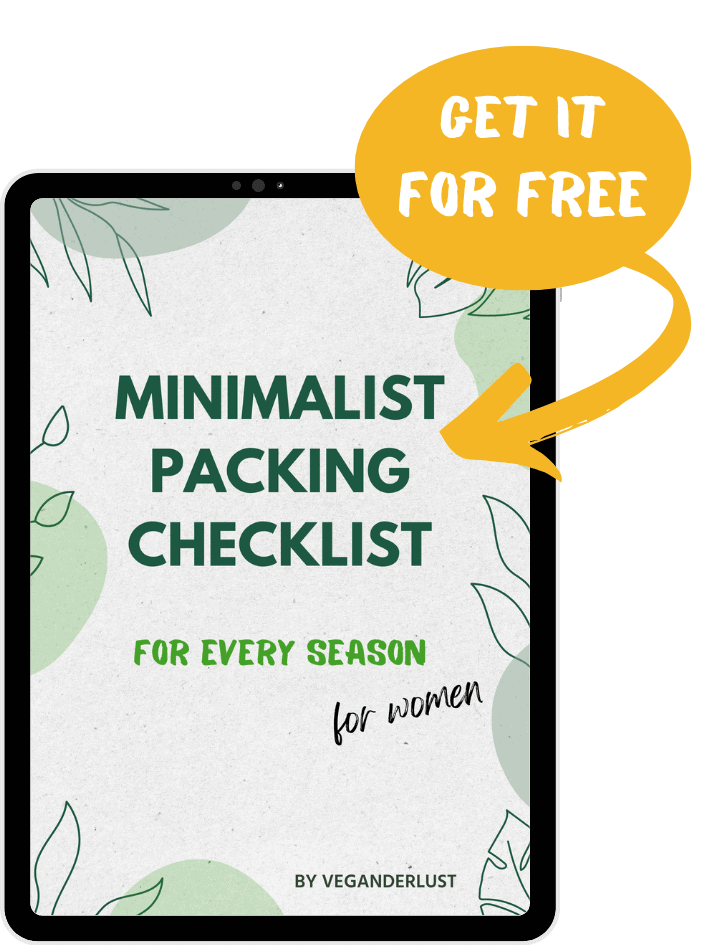 Countries I've visited
In some of the countries I've visited, I've only spent a few hours and in some, I spent multiple months. Unfortunately, many of those were before my blogging days. But if you have any questions about any of those countries don't hesitate to contact me.
Andorra
Australia
Cambodia
Croatia
Czech Republic
Fidschi
France
Germany
Greece
Hungary
Indonesia
Italy
Lao
Lichtenstein
Peru
Rumania
Serbia
Singapur
Slovakia
Slovania
Switzerland
Thailand
USA
Vatikan
Vietnam